EXHIBIT AT THE IBEX SHOW TAKING PLACE IN LOUISVILLE, KY SEPTEMBER
Pontoon Dealer Starter Package to be showcased at This Leading Industry Event for the Marine Industry
Louisville, KY – September 15-17, 2015 – Aurora Marine Industries Inc. will participate as an exhibitor at the International BoatBuilders' Exhibition & Conference (IBEX) taking place at the Kentucky Exposition Center, Louisville, KY in Booth 957. We are pleased to showcase our Pontoon Dealer Starter Package with Free Buffer Kit. Pontoon Dealer Starter Package is everything you need to Clean, Brighten, Restore, Protect and Antifoul Your Customers Aluminum Pontoons in Just a Few Hours!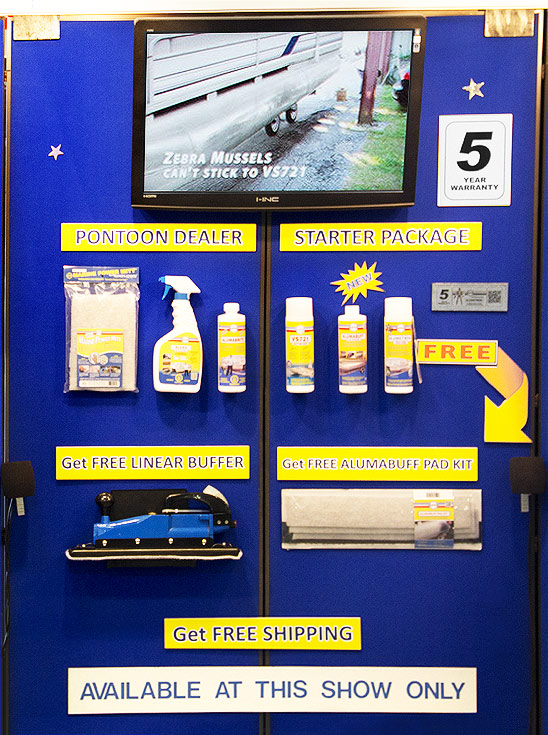 Alumabuff is Fast Acting Aluminum Buffing Compound, easiest and fastest way to clean aluminum of the stains, streaks and white cloud.
Alumetron will protect your pontoon up to 5 years, it fights corrosion and keeps your pontoons looking Shiny and Clean.
VS721 is Clear, Fouling Release Coat for pontoon that is environment Safe Alternative to Toxic boat bottom paint!
Algex is the best aluminum boat bottom cleaner. It Safely Removes Algae, Barnacles and Zebra Mussels.
Marine Power Mitt can be used with Alumabuff for hand buffing and for accessing areas where buffer can't reach.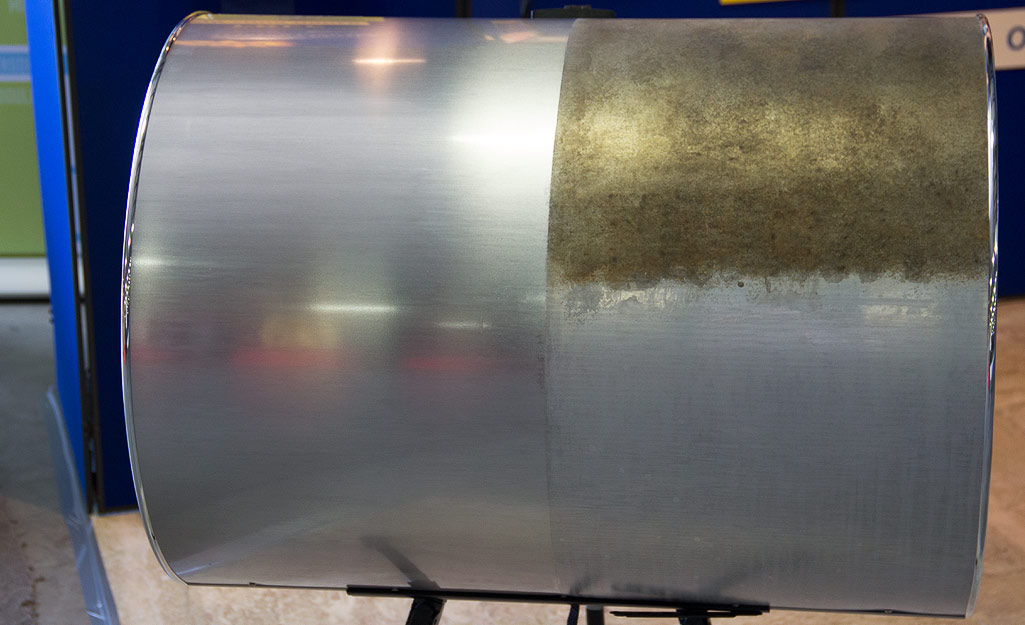 PROTECTED &
ANTI FOULED
UNPROTECTED &
ACID WASH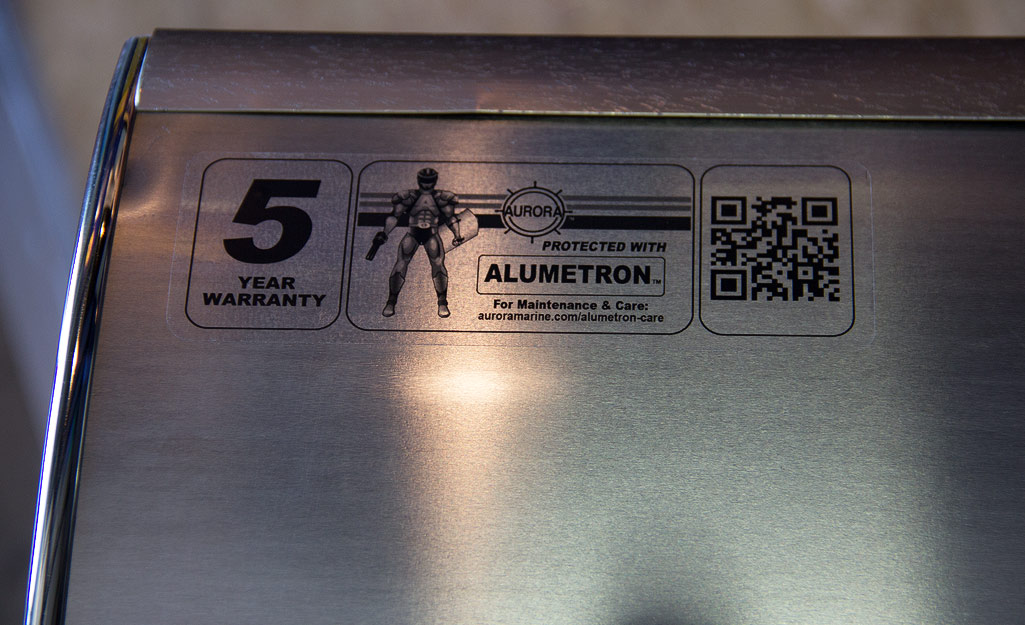 5 Year Peace of Mind
Warranty
About Aurora Marine Industries Inc.
Over the past 36 years, Aurora Marine has been specializing in the invention, manufacture and distribution of innovative and unique products for the care, restoration and protection of pleasure boats. Since their inception, they have been making Green Products, that work and backing all their products with an enviable Customer Satisfaction Guarantee, proving that you don't have to destroy the planet to enjoy your boat. For More information, visit www.auroramarine.com.
About IBEX
IBEX will be held September 15-17, 2015 at the Kentucky Exposition Center, Louisville, KY. IBEX is owned and produced by Professional BoatBuilder magazine and National Marine Manufacturers Association (NMMA). For more information, visit www.ibexshow.com, email info@ibexshow.com, or call 1-207-359-7791.